The LGBTQ dating scene in Leeds, UK, has become more inclusive and diverse in recent years. With the city being known for its vibrant and accepting LGBTQ+ community, individuals are now feeling more confident and comfortable to express their true selves in the dating world.
Online dating has become a popular way for LGBTQ individuals to connect with others. Apps such as HER, and Trans Dating UK cater to the LGBTQ+ community and provide a platform for individuals to find matches based on location, interests, and preferences. There are also dedicated dating websites such as Gaydar and PinkCupid that cater specifically to LGBTQ individuals.
In-person events and gatherings are also a popular way for LGBTQ individuals to meet others in Leeds. The Leeds Pride Festival is one of the largest LGBTQ+ events in the UK, attracting thousands of people from all over the country. The festival is a great opportunity for LGBTQ individuals to socialize and connect with others who share similar experiences and perspectives.
Aside from events and online dating, there are also LGBTQ-friendly bars and clubs in Leeds that cater to the community. These venues provide a safe and inclusive space for LGBTQ individuals to socialize and enjoy a night out with friends.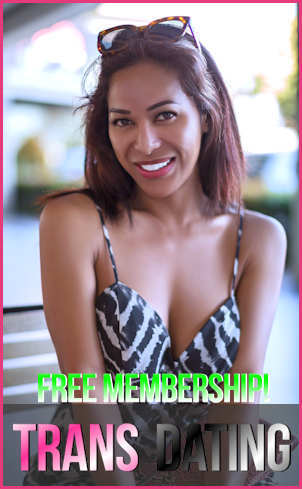 LEEDS TRANS DATING
Despite the growing acceptance of the LGBTQ+ community in Leeds, many individuals still face challenges when it comes to dating. Stigma and prejudice surrounding their sexual orientation and gender identity can make it difficult for them to find partners who accept and understand them. Additionally, LGBTQ individuals may also struggle with their own insecurities and self-acceptance, which can impact their dating experiences.
However, it's important to note that there are also many allies and supportive individuals in Leeds who are committed to creating a more accepting and inclusive society for all. Through education, awareness, and activism, the LGBTQ+ community in Leeds is continuing to grow and thrive.
If you want to meet a trans in Leeds then you're in luck because there are quite a few listed at Trans Dating UK. In fact the north of England generally is a great place to hook up with crossdressers and transsexuals.
DANIELLE SAYS…
Hi I'm Danielle a sexy TS in Leeds. I would ideally like to meet a man, woman or other trans or crossdresser for a long term relationship but I'm also interested in casual meets. I'm friendly with a GSOH and have a shapely athletic body. I'm very convincing as a TS. Love to dress slutty. I'm fit, clean and healthy plus discretion assured…