Finding Fashion and Accessories
In recent years, the world of fashion and personal expression has expanded to become more inclusive and diverse. Crossdressing, a form of self-expression where individuals choose to wear clothing and accessories typically associated with a different gender, has gained increasing recognition and acceptance. The United Kingdom, known for its rich cultural tapestry, has seen a surge in crossdressing retailers catering to individuals seeking to explore and embrace their personal style. This comprehensive guide will take you through a journey of finding the perfect crossdressing attire, footwear, makeup, and accessories while navigating the world of UK retailers so you can begin your Crossdressing Journey.
Embracing Personal Style
Before delving into the realm of crossdressing retailers, it's important to recognize the significance of embracing personal style. Crossdressing is not only about wearing clothing and accessories; it's a form of self-expression that allows individuals to authentically represent themselves. Finding your unique style is an exciting journey, and the retailers in the UK offer a wide range of options to help you define and refine your look.
Clothing: Expressing Your Identity
One of the first steps in building your crossdressing wardrobe is to find clothing that reflects your personal identity. The UK is home to several retailers that offer diverse and stylish options for crossdressers of all tastes and preferences.
1. Translife Limited: This online retailer specializes in transgender and crossdressing clothing. They offer a wide range of clothing options, including dresses, tops, skirts, and lingerie, designed to cater to a variety of body types.
2. The Trans Spa: With a focus on creating a safe and supportive space, The Trans Spa provides a curated selection of crossdressing clothing and accessories. From elegant evening wear to casual day outfits, their offerings cater to various occasions.
3. Glamour Boutique: If you're looking for a blend of fashion-forward styles and comfortable fits, Glamour Boutique has you covered. They offer a collection of clothing and lingerie designed to accentuate and flatter the male physique.
4. Ann Summers: While primarily known for lingerie, Ann Summers also offers a diverse range of stylish clothing that can be seamlessly incorporated into a crossdressing wardrobe.
Footwear: Stepping into Confidence,
Footwear plays a crucial role in completing any outfit and boosting your confidence. Whether you prefer heels, flats, or boots, the following retailers offer a variety of options to help you step into your true self.
1. The Shoe Garden: This retailer specializes in larger shoe sizes for individuals who have difficulty finding the right fit. They offer a selection of stylish heels, flats, and boots designed to provide both comfort and style.
2. Long Tall Sally: While not exclusively catering to crossdressers, Long Tall Sally offers a range of footwear options in extended sizes, making it a great choice for those seeking elegant and fashionable shoes.
3. Pleaser Shoes: Known for their bold and daring designs, Pleaser Shoes is a go-to brand for those who want to make a statement with their footwear. Their selection includes an array of heels and boots that can elevate any outfit.
4. Clarks: A well-known and trusted brand, Clarks offers a wide range of footwear options, including heels and flats, in various sizes. Their commitment to comfort and quality makes them a reliable choice for crossdressers seeking versatile shoes.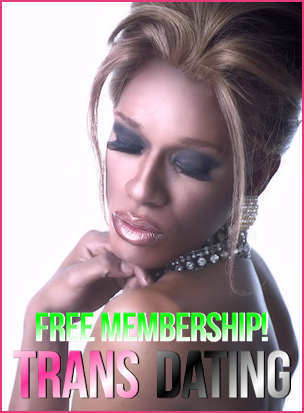 Makeup: Unleashing Your Inner Artist,
Makeup is a powerful tool for self-expression and transformation. Whether you're aiming for a natural look or experimenting with bold colors, these retailers offer a diverse range of makeup products to help you unleash your inner artist.
1. Illamasqua: With a commitment to embracing individuality, Illamasqua offers a variety of high-quality makeup products in bold and vibrant shades. Their products empower you to create unique and captivating looks.
2. Superdrug: This well-known drugstore chain offers an extensive range of makeup brands, making it a convenient option for crossdressers looking to explore different styles and experiment with various products.
3. MAC Cosmetics: A global leader in makeup artistry, MAC Cosmetics offers a wide range of products suitable for all skin tones and types. Their diverse collection of colors and finishes allows you to create a customized makeup look.
4. Kryolan: Known for its professional-quality makeup products, Kryolan is a favorite among makeup artists and enthusiasts alike. Their products are highly pigmented and long-lasting, making them an excellent choice for crossdressers seeking durability.
Accessories: Adding the Finishing Touch,
Accessories are the finishing touch that can elevate your crossdressing ensemble to the next level. Whether you're looking for jewelry, wigs, or other adornments, these retailers offer a variety of options to complement your style.
1. The Magic Wardrobe: Specializing in crossdressing accessories, The Magic Wardrobe offers a wide range of wigs, jewelry, and other adornments to enhance your look. Their collection is designed to help you achieve a polished and put-together appearance.
2. Annabelle's Wigs: If you're in search of high-quality wigs in various styles and colors, Annabelle's Wigs is a top choice. Their selection of synthetic and human hair wigs allows you to experiment with different looks.
3. Accessorize: As the name suggests, Accessorize is a go-to retailer for a wide variety of accessories, including jewelry, bags, and scarves. Their trendy and affordable options can add a pop of style to any outfit.
4. Wonderland Wigs: For those seeking a diverse range of wig styles, Wonderland Wigs offers an extensive selection that caters to different preferences and occasions. Whether you're aiming for glamour or subtlety, you'll find a wig to suit your needs.
Tips for Finding the Perfect Fit,
Finding the perfect fit is essential for feeling comfortable and confident in your crossdressing attire. Here are some tips to help you navigate sizing and achieve the best fit possible:
1. Measurements: Take accurate measurements of your body, including bust, waist, hips, and inseam. Most retailers provide size charts that can help you choose the right size for your body type.
2. Size Charts: Refer to the size charts provided by the retailer to ensure you're selecting the appropriate size. Keep in mind that sizing can vary between brands, so it's important to check each brand's size chart.
3. Reviews and Feedback: Read customer reviews and feedback on the retailer's website to gain insights into how their clothing fits different body types. This can help you make more informed purchasing decisions.
4. Try Before You Buy: If possible, visit physical stores to try on clothing before making a purchase. Trying on different styles and sizes can give you a better understanding of what works best for you.
5. Tailoring: Consider investing in tailoring services for a personalized fit. A skilled tailor can make adjustments to clothing to ensure they fit your body perfectly.
Embracing Confidence and Self-Expression
Crossdressing is a journey of self-discovery and self-expression. As you explore the diverse world of fashion, footwear, makeup, and accessories, remember that confidence is the key to carrying any look with grace and authenticity. Embrace your personal style, experiment with different options, and celebrate the unique individual you are.
In conclusion, the UK offers a wealth of crossdressing retailers that cater to a wide range of preferences and styles.